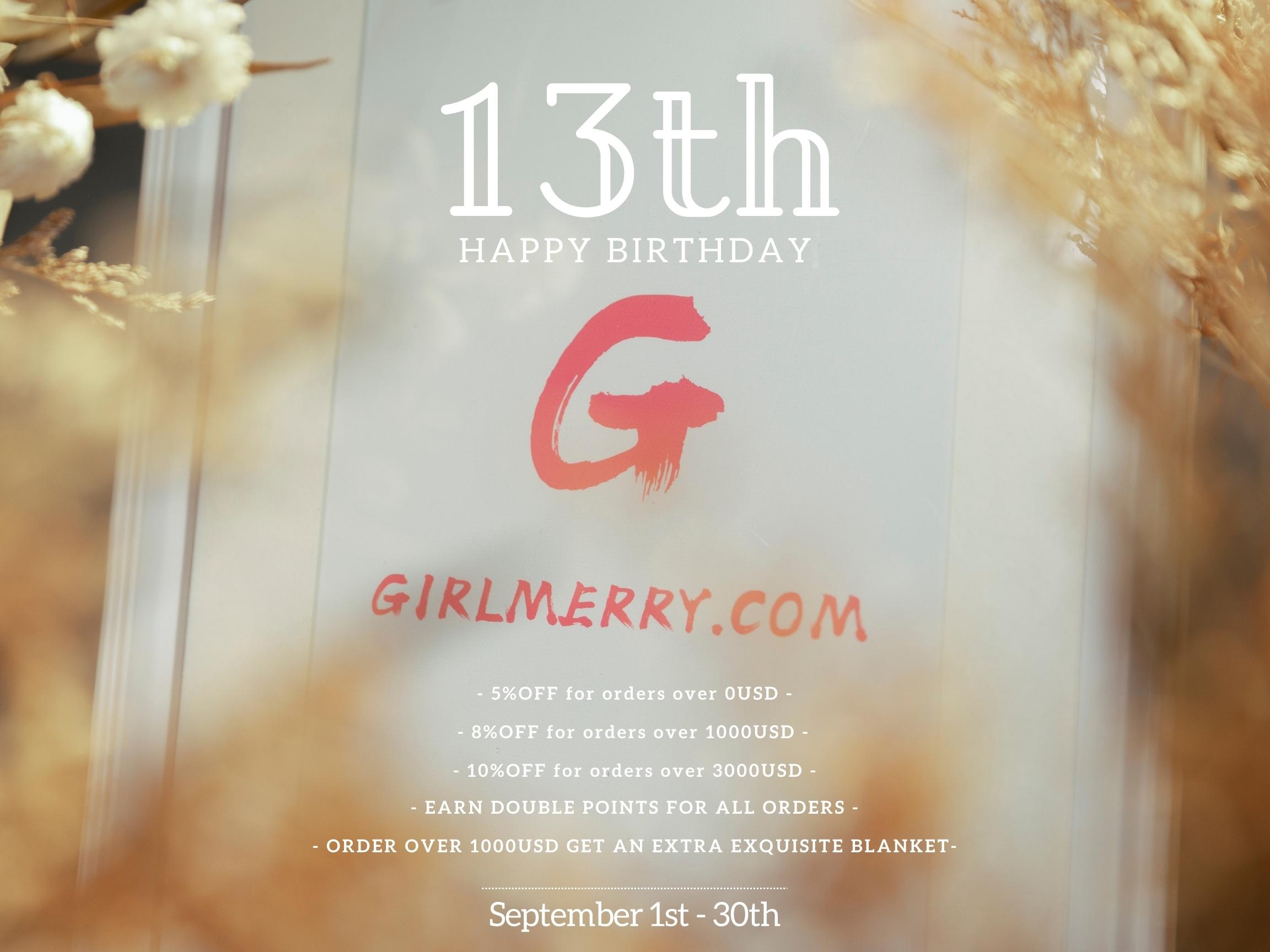 Day after day, year after year,Girlmerry's purpose is to center on the customer's feelings, the following is a 2021-2022 work report from Girlmerry.
These are the work we have done:
1.Girlmerry's APP is officially launched! Our APP is faster,easier and convenient to use,and it's also faster and easier to track the order and the package.
More information:https://www.girlmerry.com/blog/post/girlmerry-app-is-officially-launched-2/
2.We have launched our personal style customization service(Not only for the private label and tag,also include the clothes and swimsuit).We are experienced and skilled in the production of garments, with quality assurance and no after-sales worries.
More information:https://www.girlmerry.com/blog/post/personal-style-customization-service/
3.Website Upgraded: We have improved some functions that were not available before, such as download all images with one click, editable shopping cart,faster and more convenient to use.
4.Recently, We got a lower discount from FedEx ,DHL and UPS, which is 20-30% lower than the last year, and also launched new shipping methods (25 - 35 Days Matson Shipping, 8-13 Days Air Express and 38-50 Days Rail Transport).
More information:https://www.girlmerry.com/blog/post/new-shipping-methods-are-on-line/
These are the things we are about to do:
In the new year, we will continue to optimize our website and system to meet more needs of our customers.
1.Improve the customers management system: Set up customers agent, improve service speed and provide more comprehensive services.
2.Add customer evaluation function: Customers can evaluate our products, upload their photos and videos and share their experience, let buyers know more about our products.
3.Complete the one-click linking function: Drop shipping customers can quickly link our products to their stores,and smart order submission.It is very convenient for drop shipping customers.
4.Finish the live streaming system: Clients can see the style and details of clothes more intuitively on our APP, this is a major step forward for us,we are looking forward to meeting you on the live streaming as soon as possible.
It's a pleasure and an honor to celebrate our Thirteenth Anniversary with you. On the occasion of this anniversary, GM members sincerely invite our loyal customers to participate in our anniversary activity and share our happiness together.We are now offering the following discount for all orders in September.
Discount Rules:
5%OFF for orders over 0USD
8%OFF for orders over 1000USD
10%OFF for orders over 3000USD
Discount Period: September 1 -September 30.
All orders in September will get DOUBLE reward points.Also if your order subtotal is over 1000usd,you will get an additional special GIFT from us.
Whether you are a new customer or one of our regular customers, no promo code is required and the discount will be automatically calculated by our system at checkout. Please enjoy the celebration!
Thank you again for the support and trust as always. GM members are willing to accompany you all the way! Looking forward to be a good partner to expand your business!
Best wishes & Regards!!!