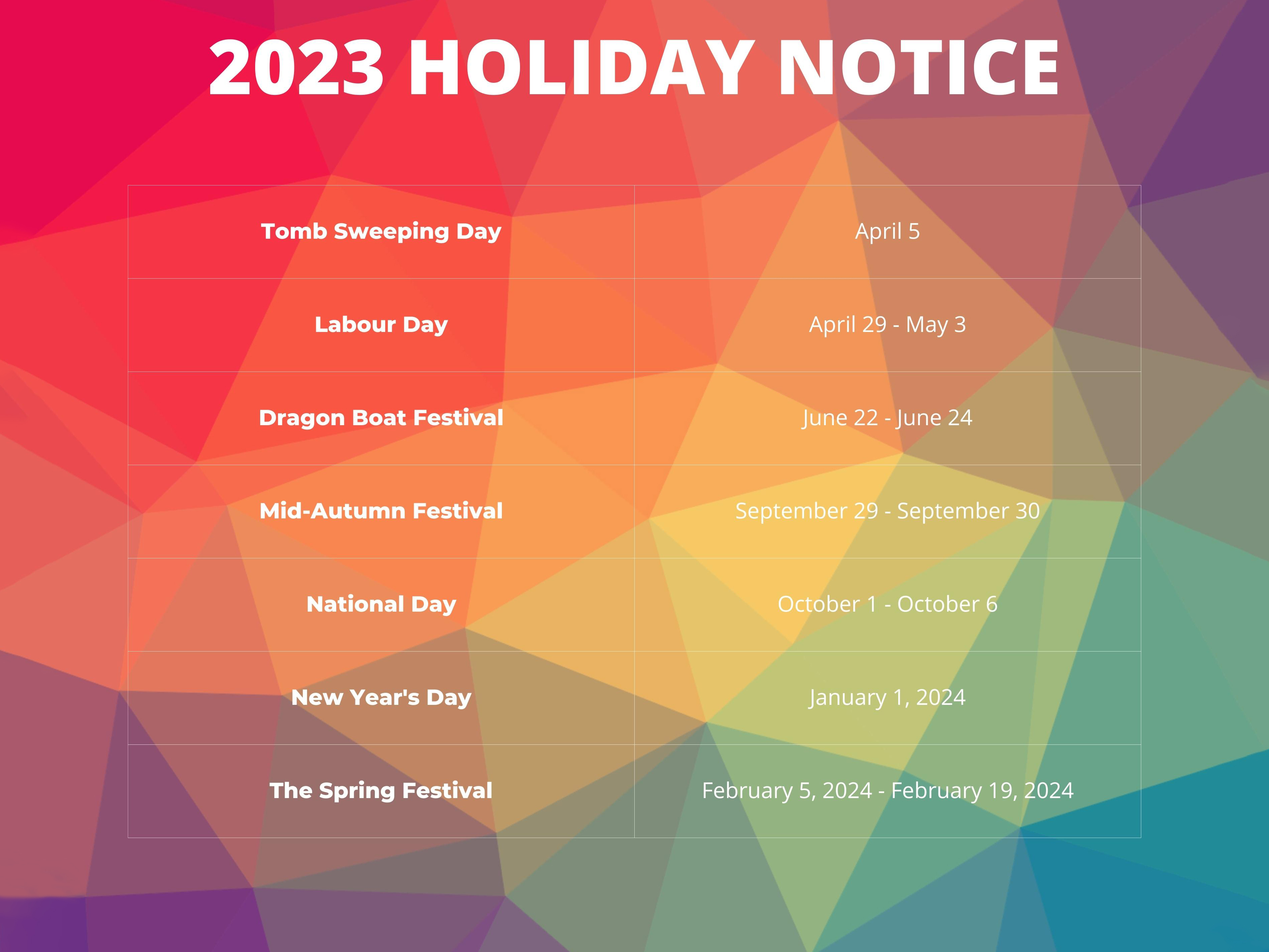 Dear valued customers,
We would like to remind you of the upcoming holidays in China this year. As we all know, holidays are a time for celebration and relaxation with friends and family. However, they can also bring about delays in shipping and order processing.
As the biggest holiday of the year, Spring Festival Holiday will have a significant impact on orders placed in the months leading up to and following the holiday. Due to high demand, certain items may become out of stock.
To ensure that your orders arrive on time and without delay, we kindly ask that you to stock up before the holiday arrives. This will help us to prepare and process your orders efficiently, allowing for a smoother delivery process during the holiday season.
Please note that the holidays in China this year include: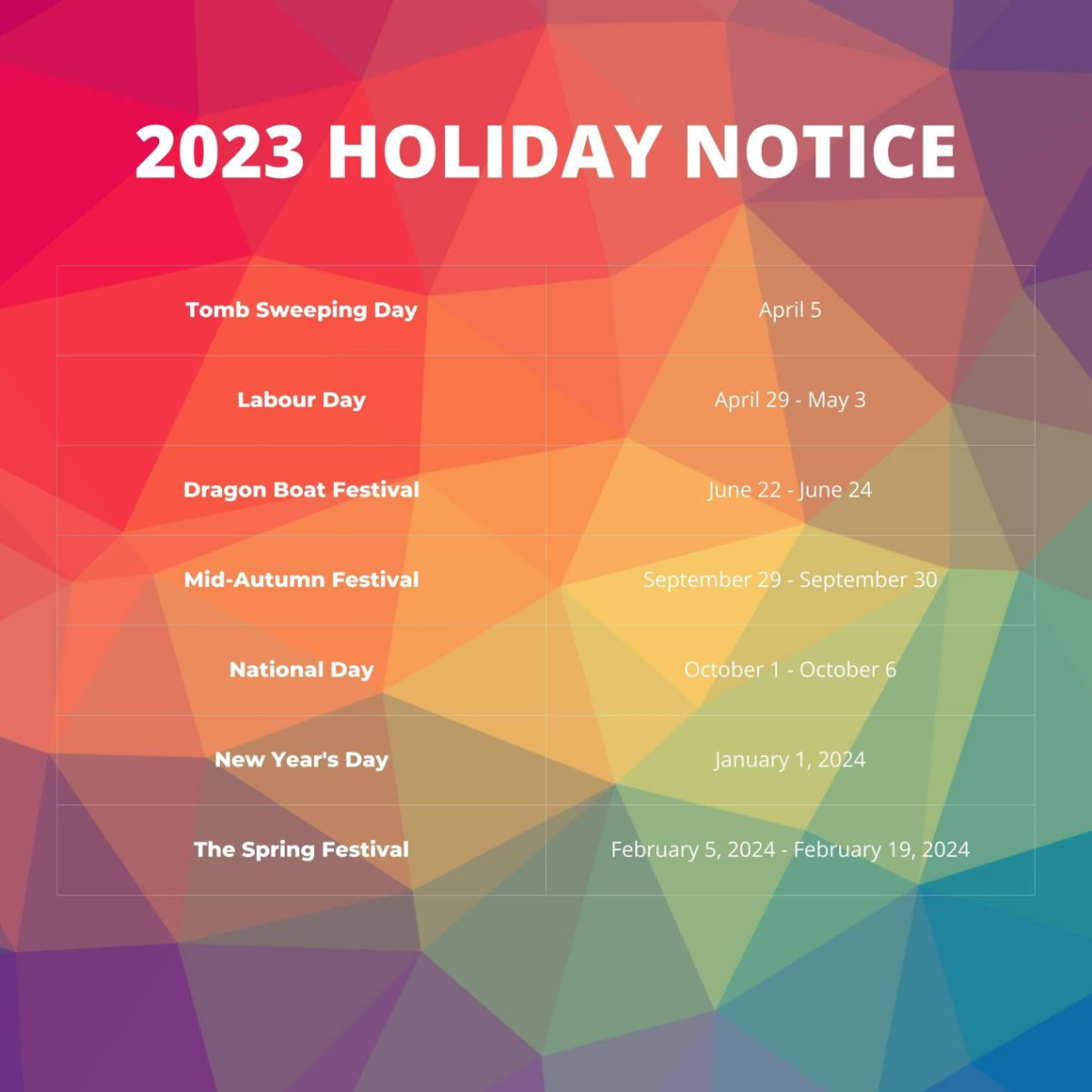 We appreciate your understanding and cooperation in helping us to provide you with the best possible service. Thank you for choosing Girlmerry and we look forward to cooperating with you.
Please feel free to contact our customer service if you have any questions or concerns.
Ann: +8615102000458 Anne@girlmerry.com
Ellie: +8618028546210 service@girlmerry.com
Rebecca: +8618102576210 info@girlmerry.com
Girlmerry hope our customers' business will be prosperous.