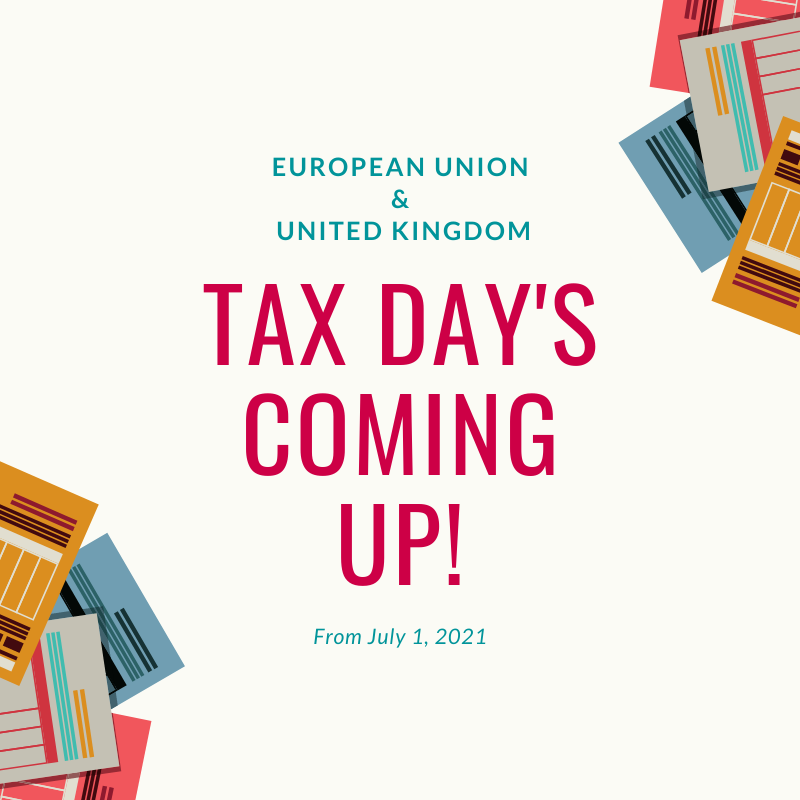 Effective 1,July 2021,there are significant changes to the European Union's Value Added Tax (VAT) /EORI rules applying to the online sales of goods.If you purchase the products from outsides the EU country or United Kingdom,these change may impact the cost of import duty.
There were previously no VAT applied to them if you purchase the product from the outsides the EU up to a value of €22 ,but now the EU has decided to end this exemption as of 1st,July 2021 .All the goods import to EU country/UK should be paid for the VAT/EORI tax and corresponding duty.
What do you need to know as a consumer ?
1.What is VAT/EORI ?
VAT: Value Added Tax is the tax you have to pay when you buy goods or services. If you sell, supply or transfer goods to someone in another country it may need the VAT. EORI:Economic Operators Registration and Identification number and is required for business which import or export goods into or out of the EU /UK.
2.How much would it cost?
Based on your local tax rate charging policy and the goods value ,the custom would calculate how much would you pay.
3.Some customers may ask,"I am purchasing for personal using, i don't have the VAT/EORI.How it works?"
If you don't have the VAT,the package also could be shipped to you,just the speed of clearance would have a little delay.when the package deliver to your local customs, they would contact you to assist with the package clearance,normally you could pay the tax directly ,and then custom could release the the package. But If you have the VAT, the customs would charged the tax from your VAT directly in advance, they would release the package quicker than without VAT.
4.Someone would asks,"Could i pay for the duty to your company directly when i checkout ?"
At Present our company don't provide this service,we don't charged any additional fee from our customer excepting the goods value and shipping fee.The duty is asked by the local custom and the customer should be paid to the local customs in person.
5.Where could i fill up my VAT/EORI on your website?
If your address belong to the EU union country/UK ,when you go to the checkout page,the system would ask the customer for VAT/EORI on the checkout page.In order to speed up the import clearance process,avoiding the need for the courier company to contact you to request the number and delay your package to clearance,we suggest the customer fill up your VAT/EORI number in advance when you checkout. Like the picture attached as below.