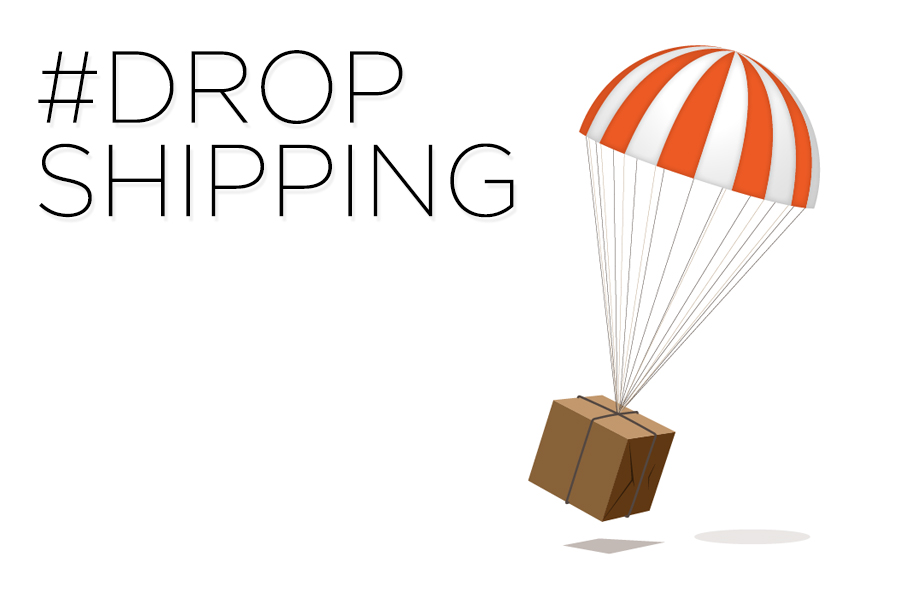 We don't have limit of the drop shipping order.We don't charge the extra processing fee for the drop shipping order.Customers could register an account and order the items for their customers on our website.
Our clothes only have the size tag and washing label.We won't put our logo on the items or the package and won't put any information about us .We only put one business invoice for custom clearance.but the shipping address is ours(No our website info). FedEx, DHL don't allow us change the shipping address.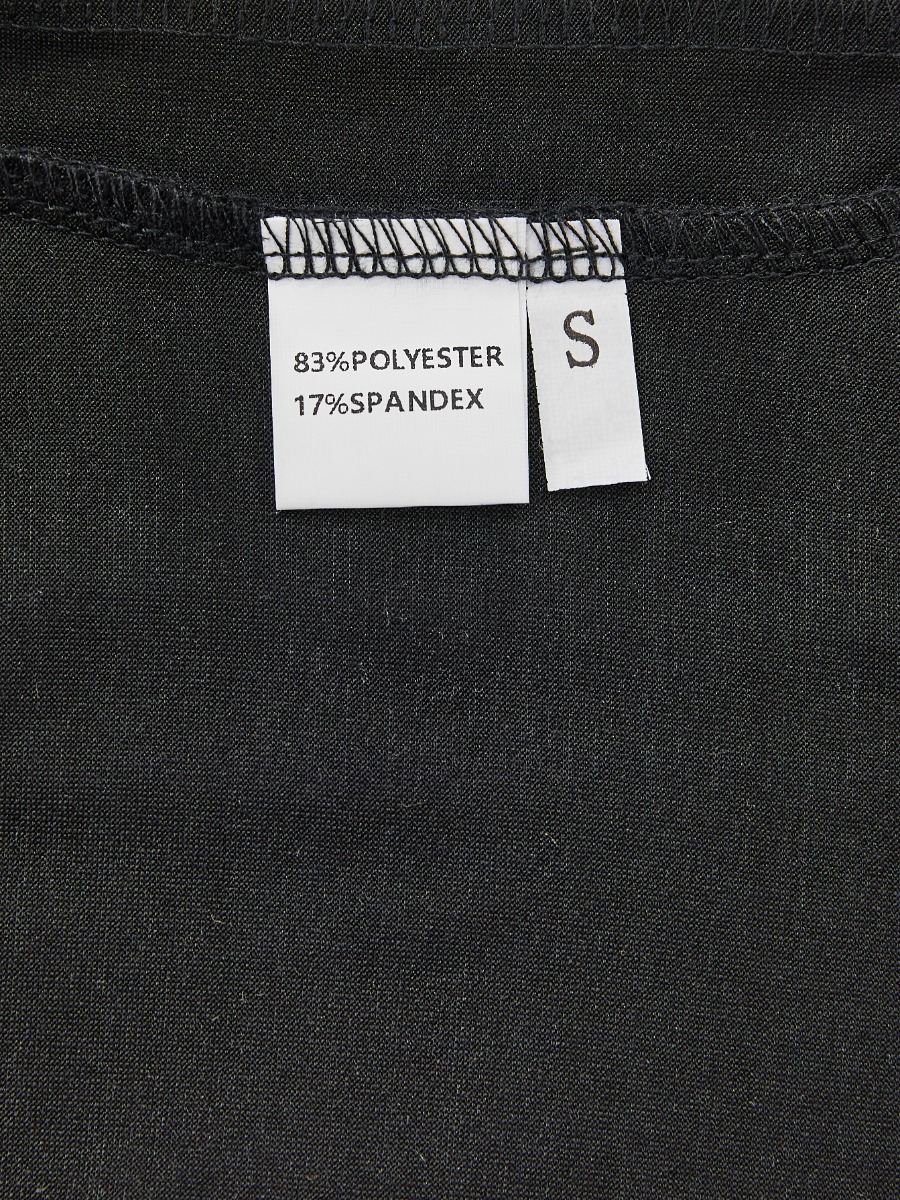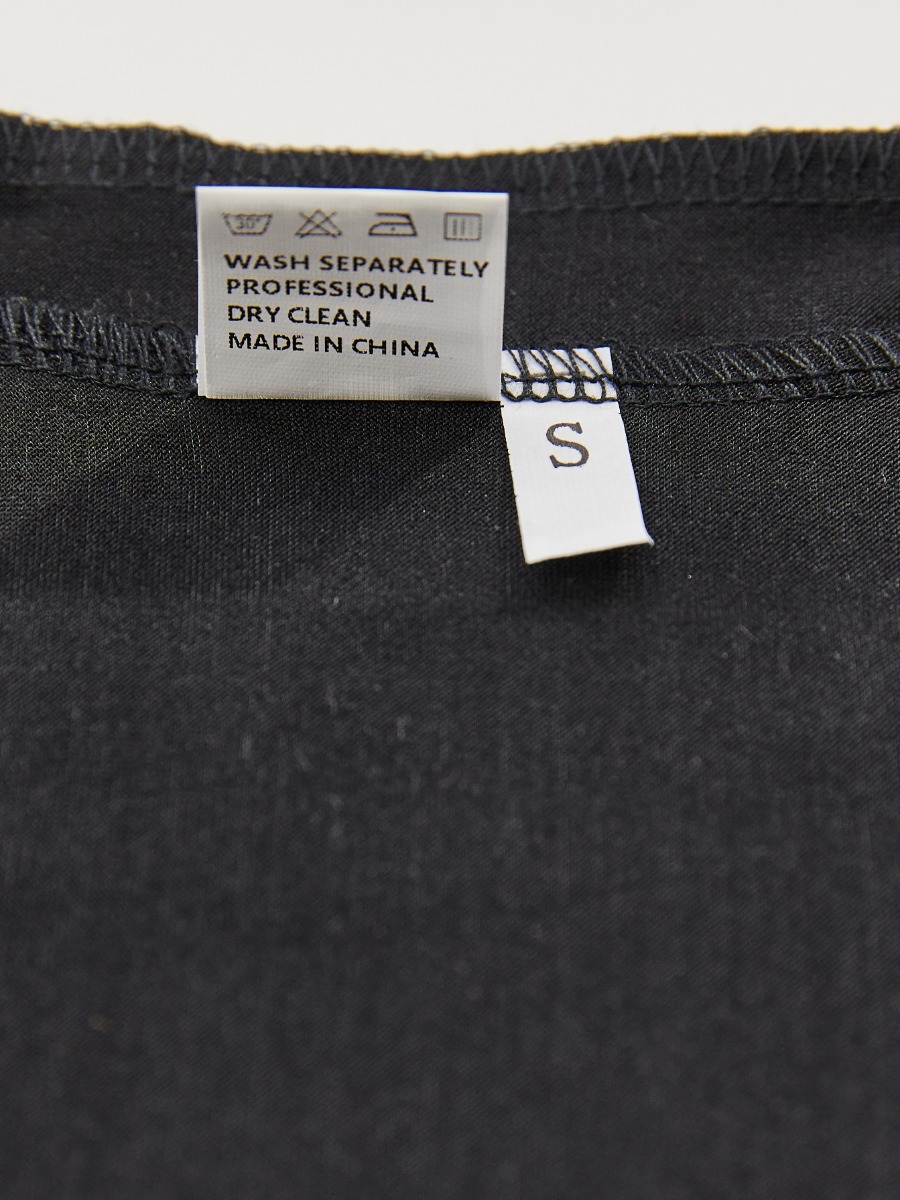 We provide the products images to our customers for free.Customers can download our images on the items page from our website or our APP as needed directly.We already have the ability to download all the images of the product with a single click of a button,which is very easy and convenient.
Kindly attached image for your reference.
Download the images on the items page from our website: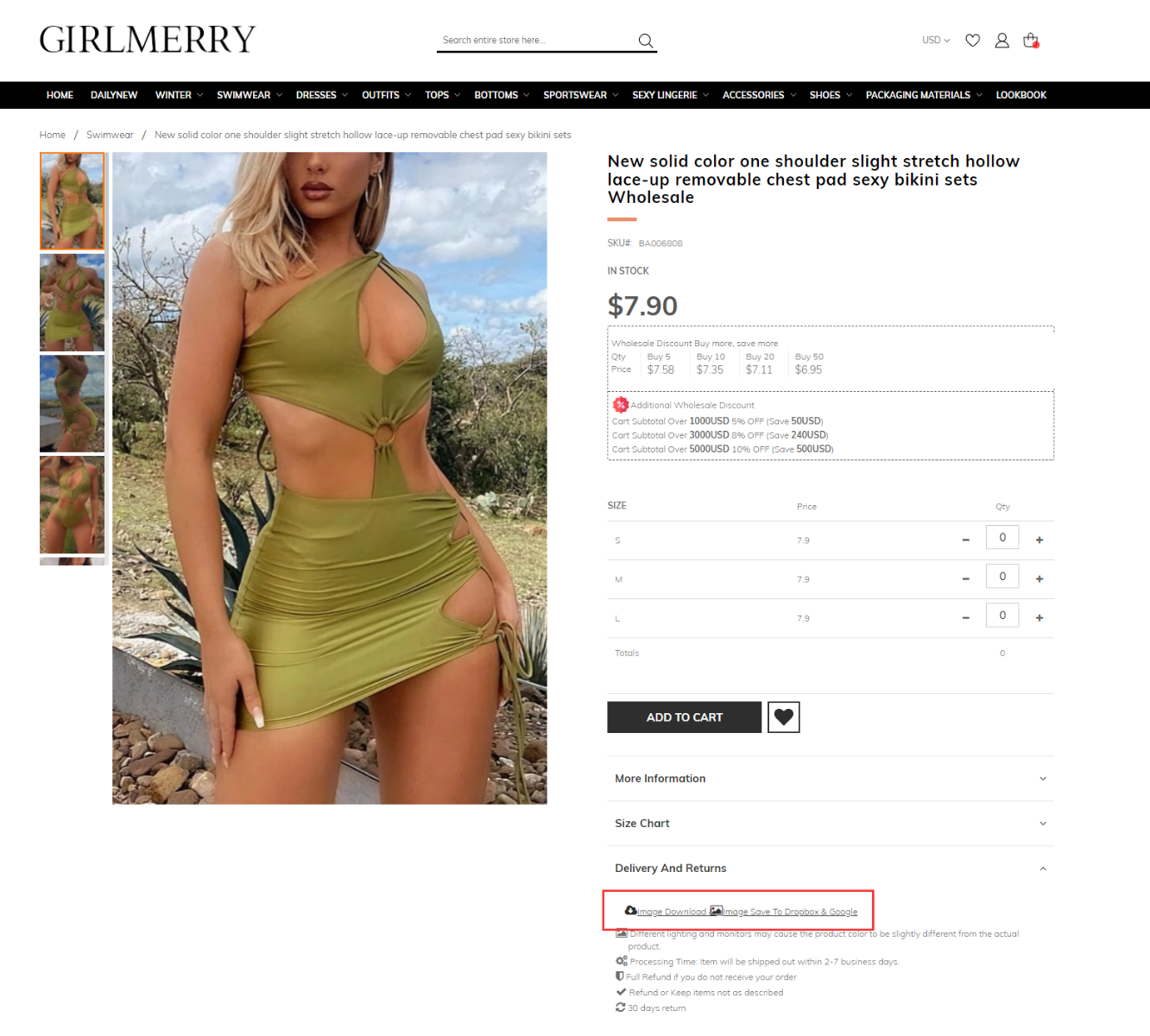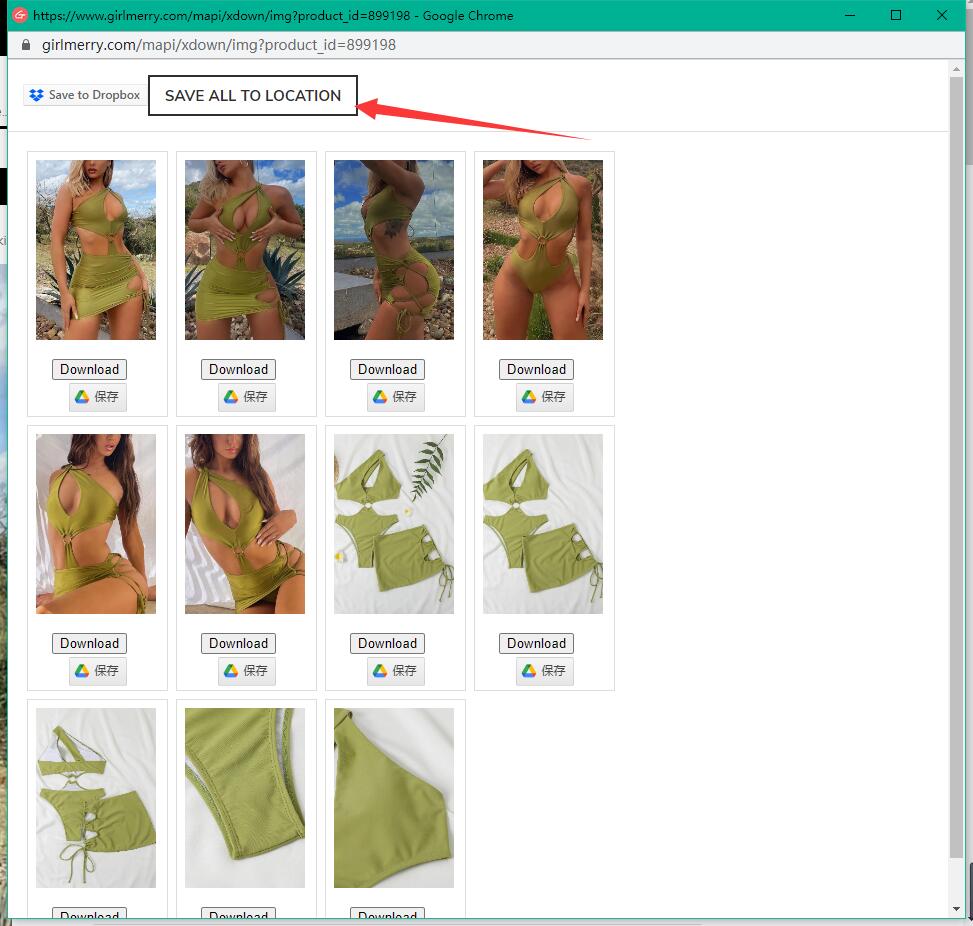 Download the images on our APP: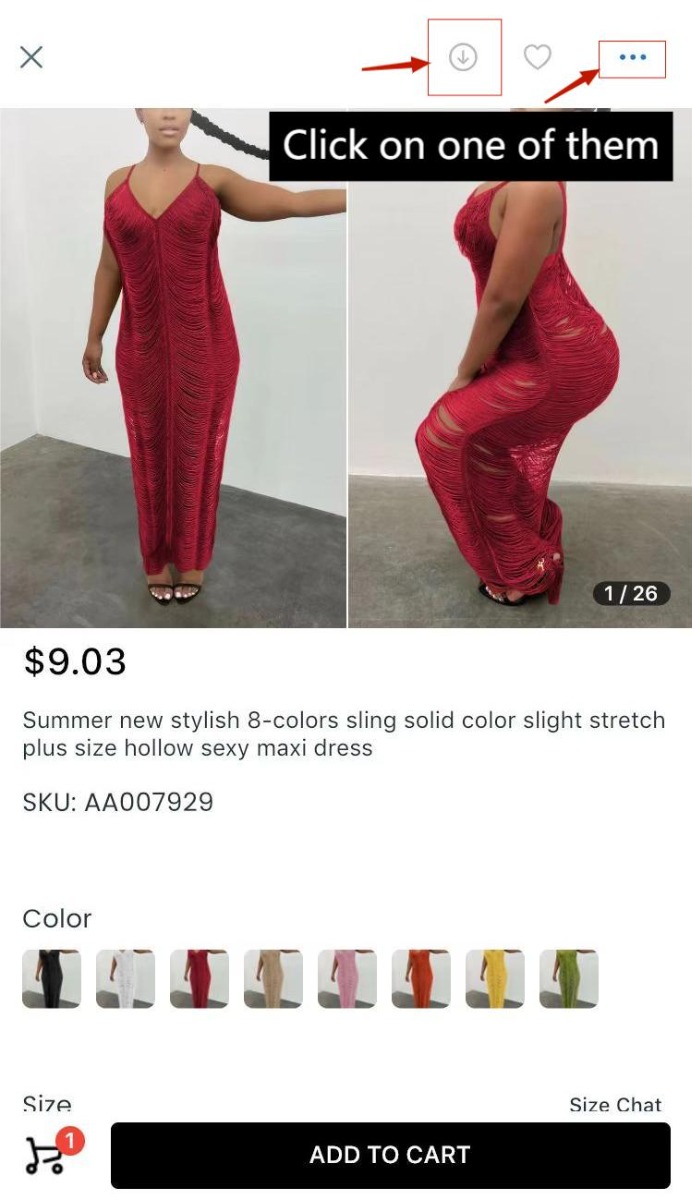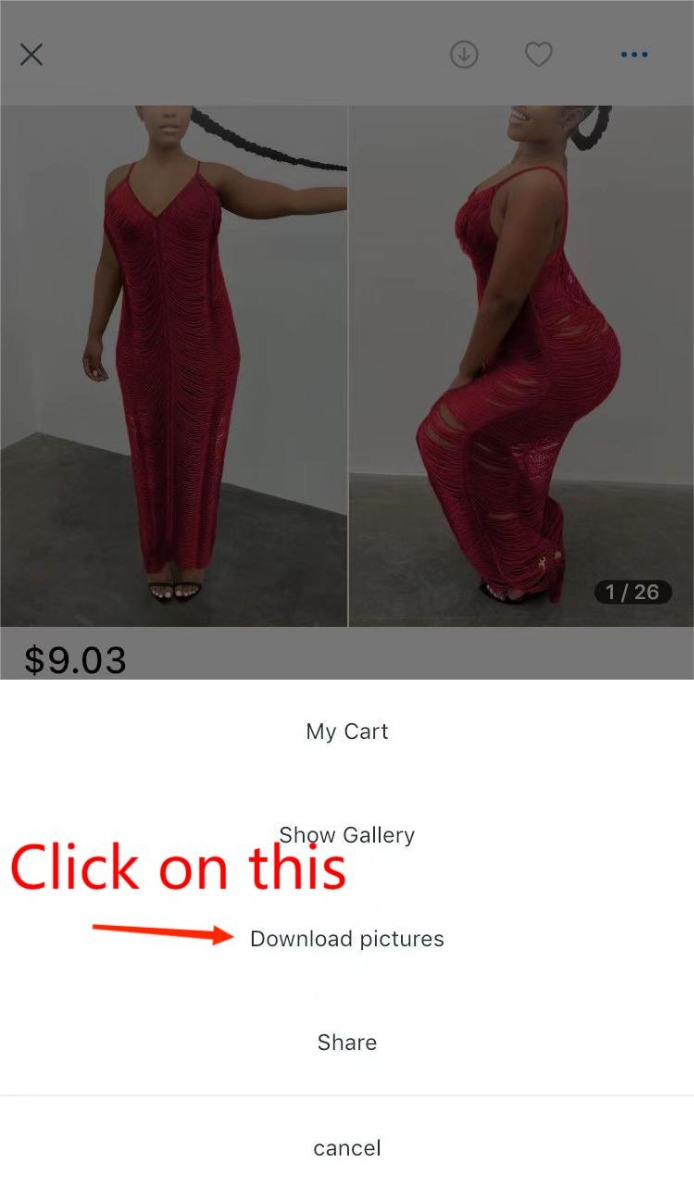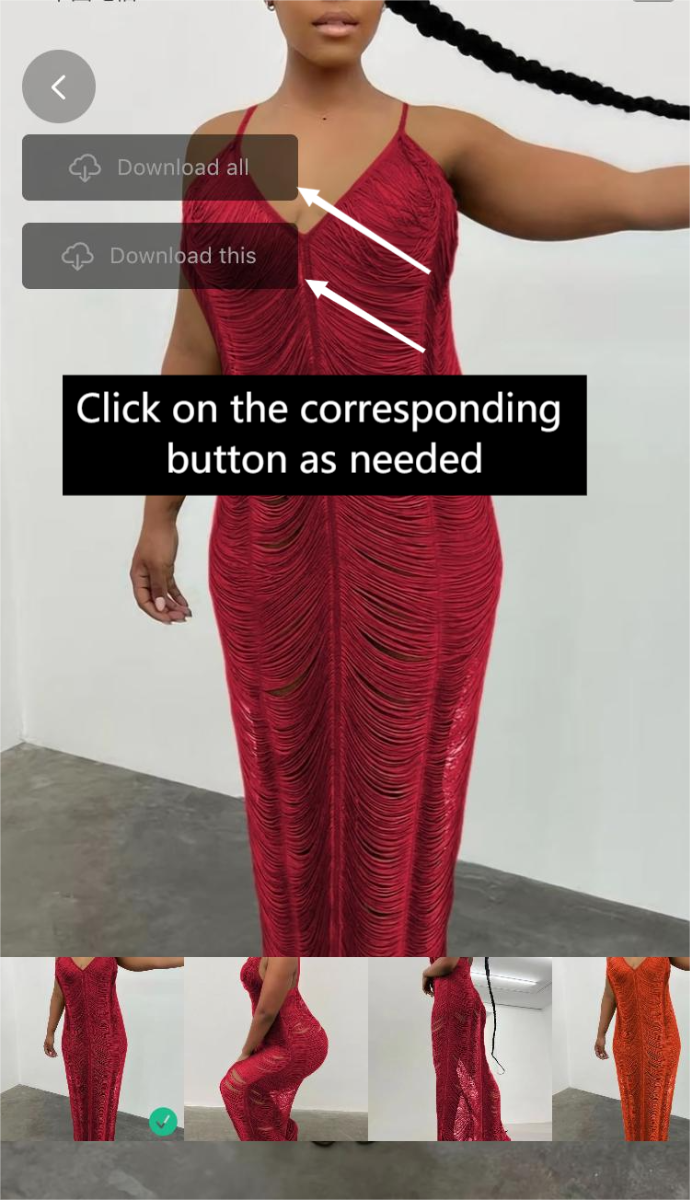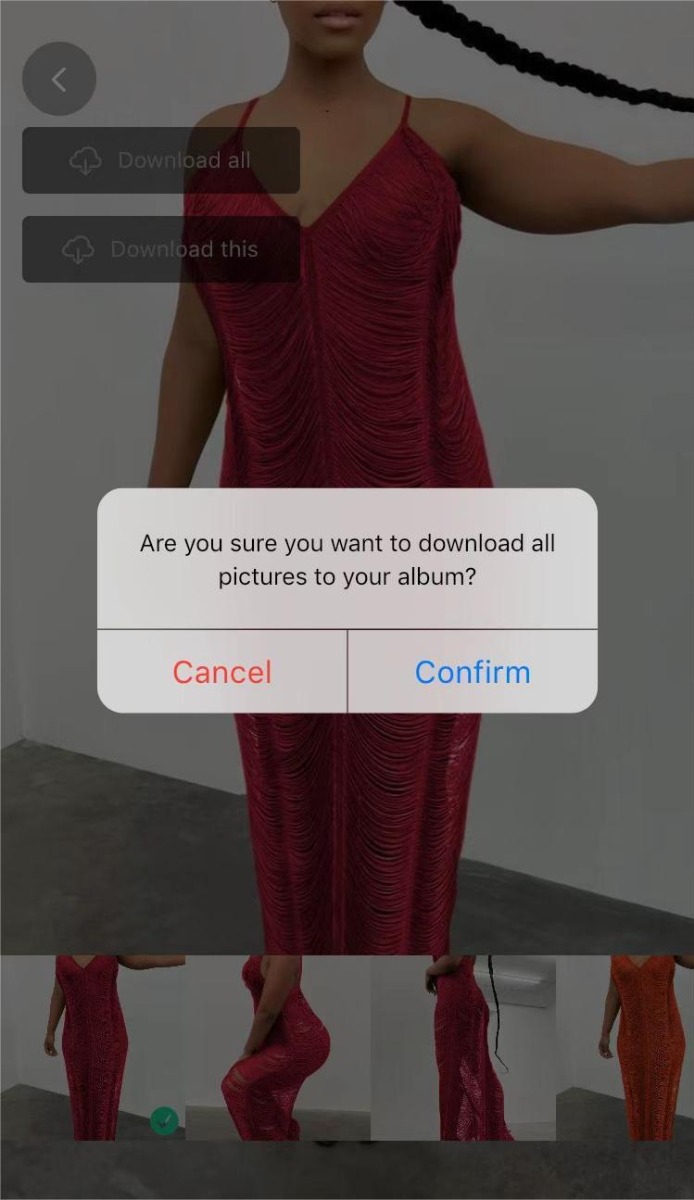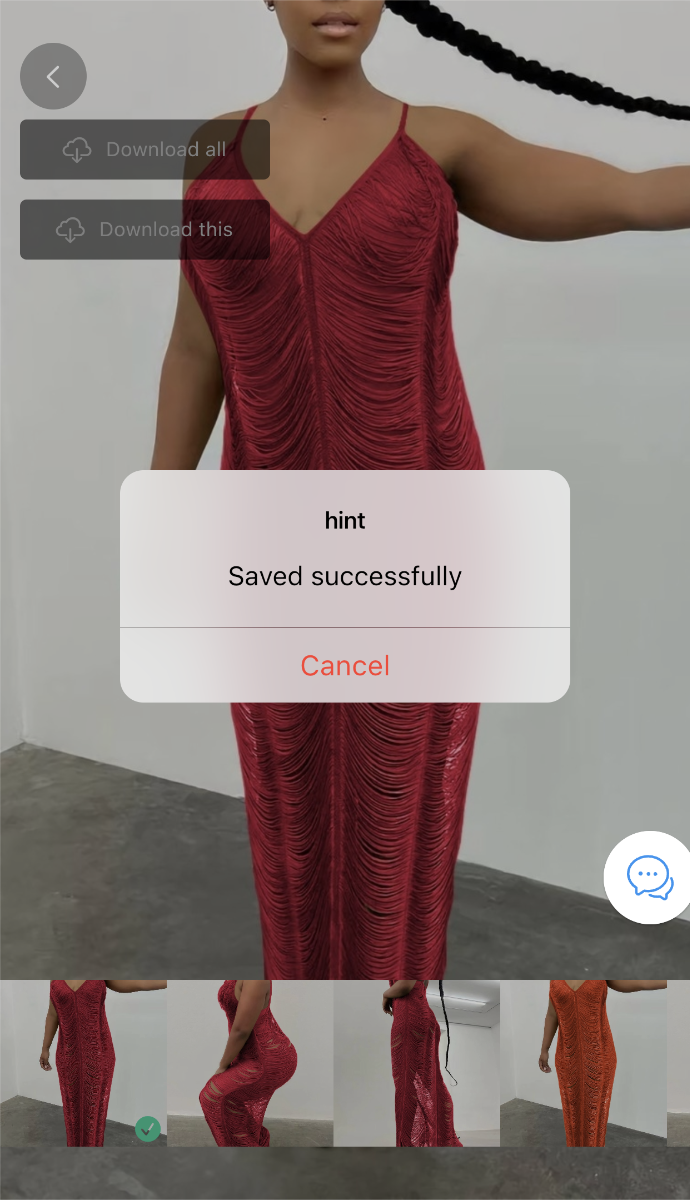 The following are the steps on how to place a drop shipping order, pictures of drop shipping order packages, which can be found at.
1.Choose the items as customers needed,add to cart.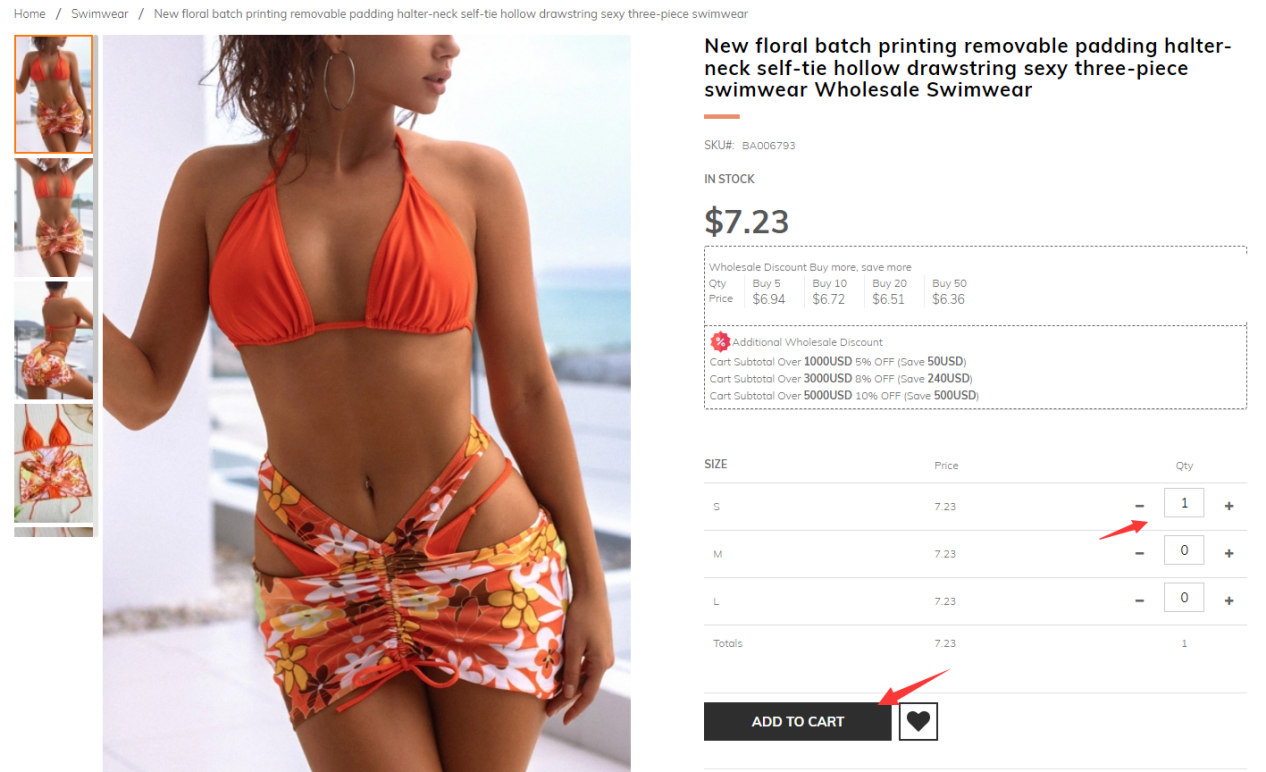 2.Go to the check out page,then enter your customer's address information correctly.Most importantly,please remember to click "Drop Shipping" this option.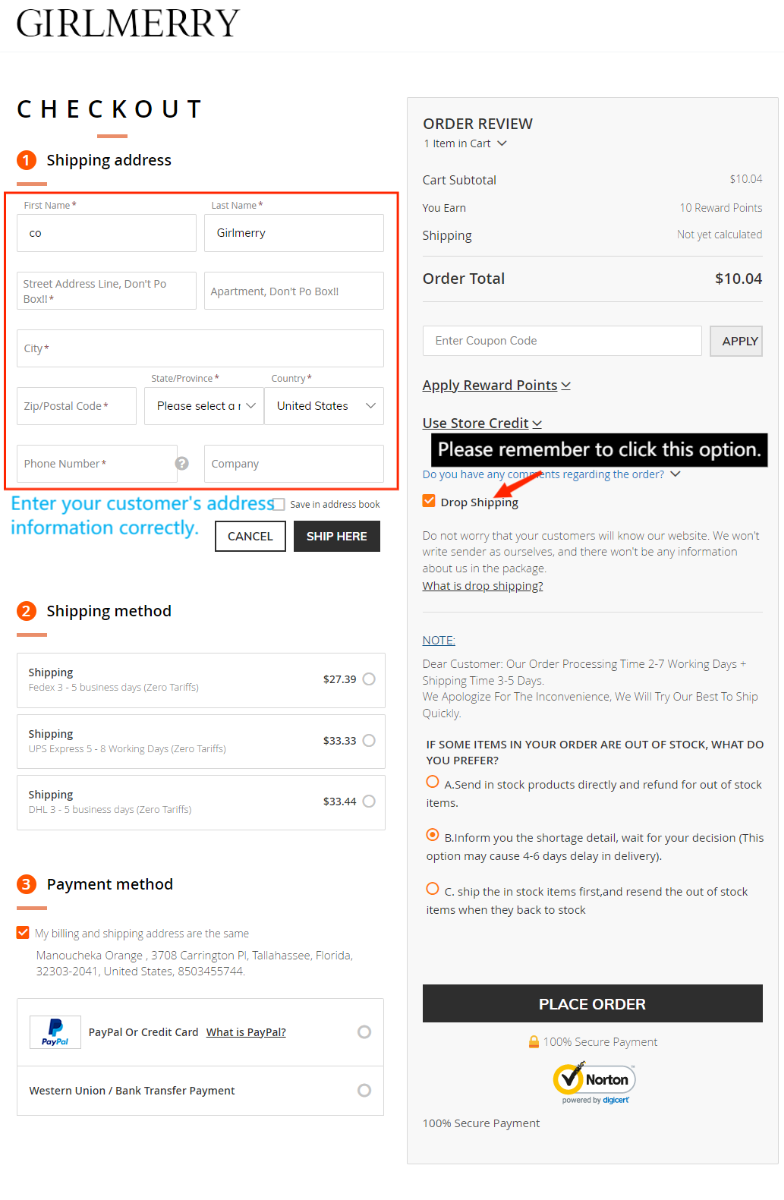 3.Lastly,choose the shipping method and payment method as needed and place the order.
The packages of drop shipping order.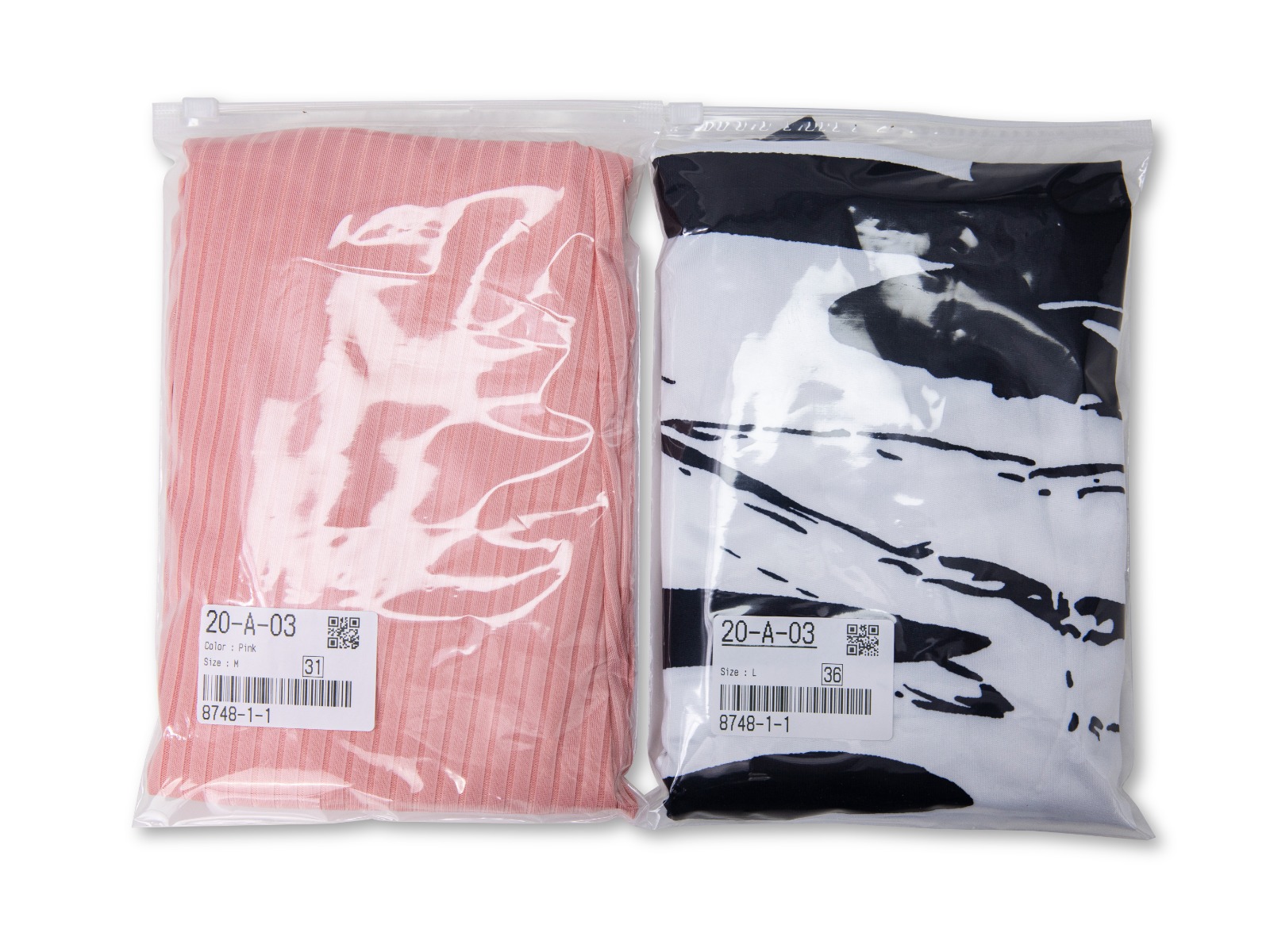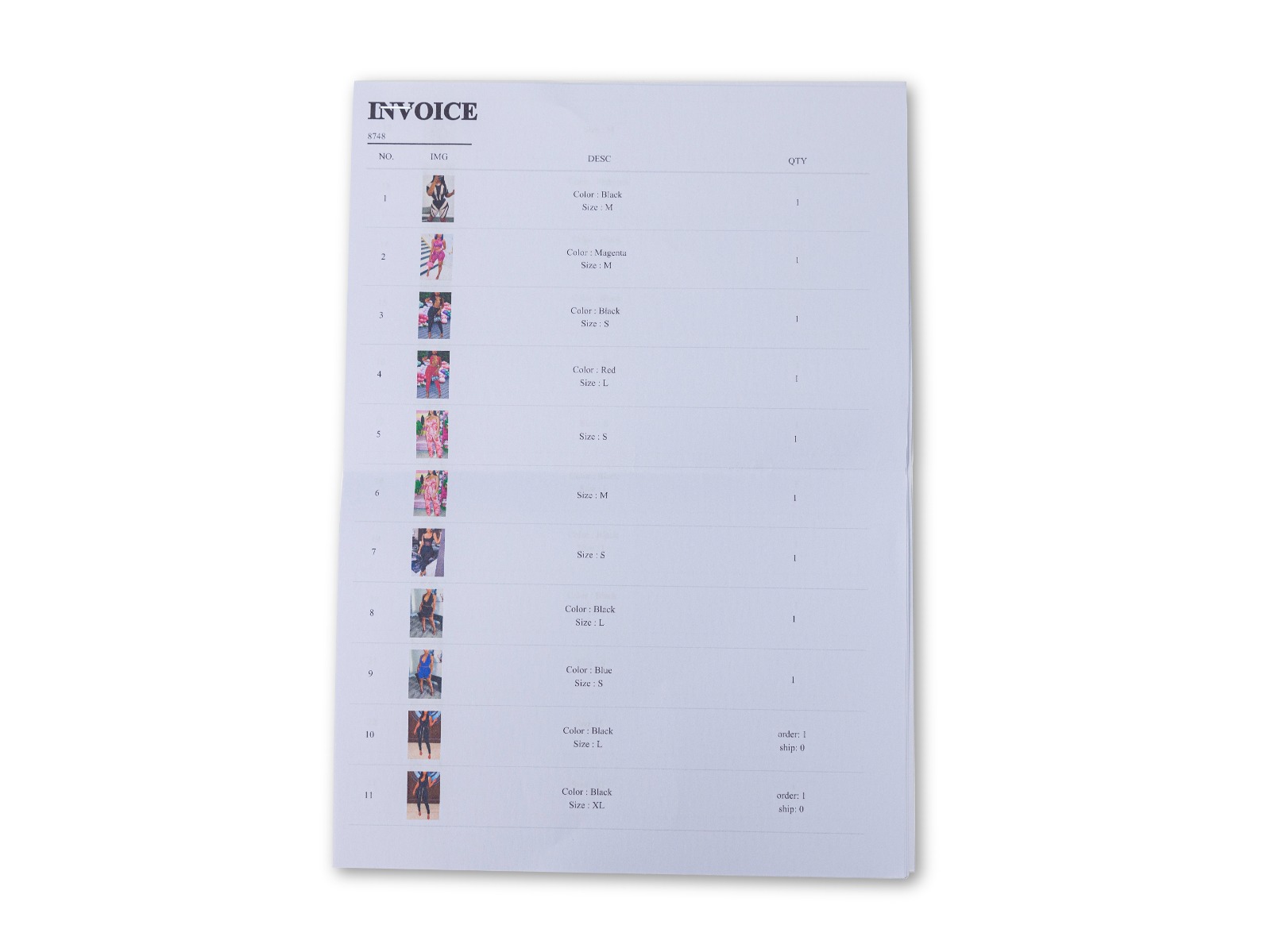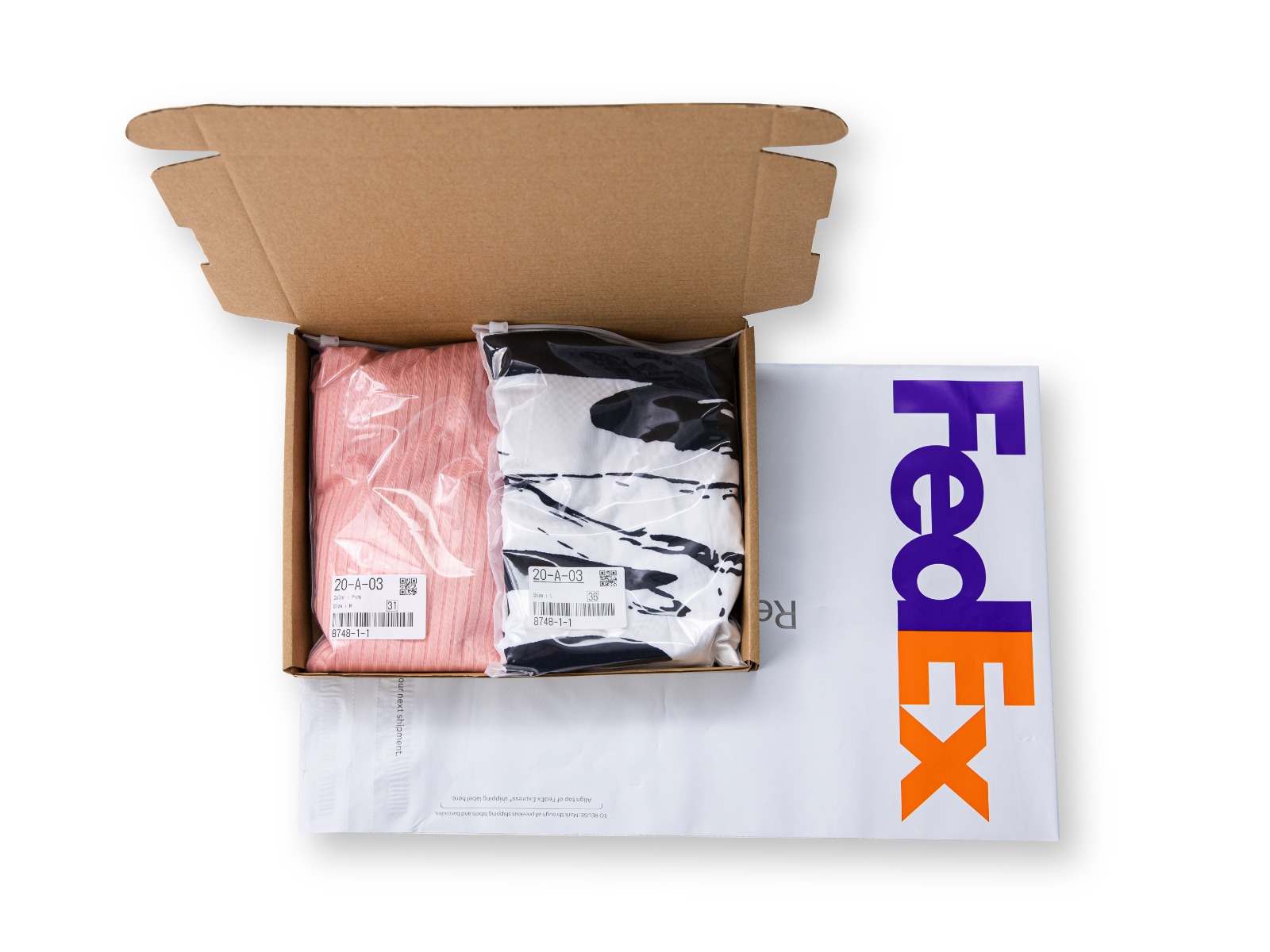 More information about us:
Please feel free to contact us,if you have any concerns of the drop shipping.
Jane: +8618102576210 info@girlmerry.com
Ellie: +8618028546210 service@girlmerry.com
Best regards!