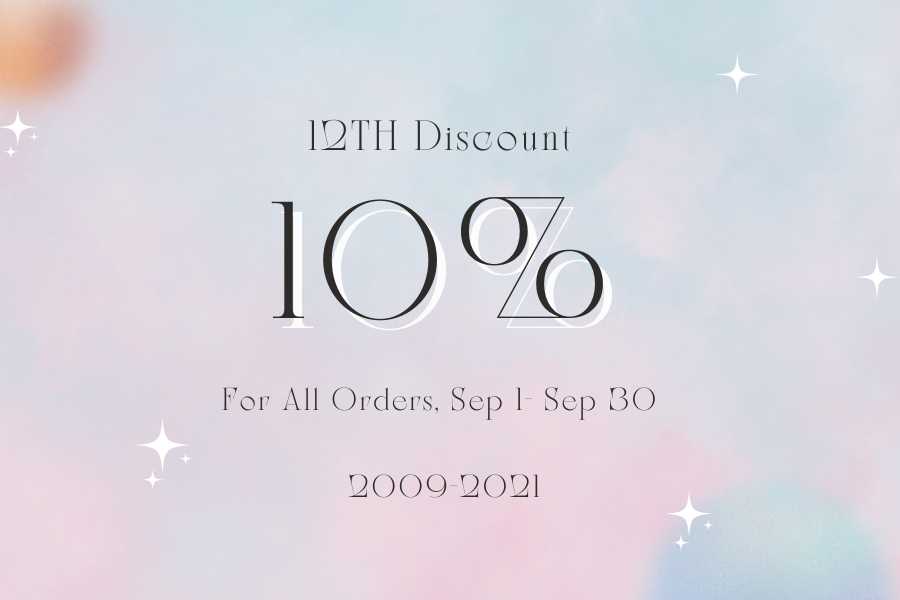 Dear customers:
We are very happy and honored to celebrate Girlmerry 12th anniversary with you on September.
First of all. this is a very memorable moment because with your trust and support that we can always motivate ourselves to move forward. All of our staff expressing their heartfelt thanks here.
From the starting of our business, we have earnest to the present step by step. We grow up in setbacks and move forward of accompany by you. That's wonderful thing of your trust and support.
We do our best to provide our customers with a more comprehensive shopping needs and help. Make shopping easier. all of our products have been carefully screened for quality control, We always respond positively to customer feedback.
These changes and progress we make are inseparable from your support and advice. We sincerely hope that we can continue to grow together in the future. We will strive to provide more, better and more comprehensive services in the future, and keep moving forward.
We wish you a prosperous and thriving business !
We are willing to accompany you all the way !
Best wishes & Regards!!!
Contact Us: Email & Whatsapp number
Vicky: sales@girlmerry.com +8618028546210
Jane: info@girlmerry.com +8618102576210
Manager--Ann: anne@girlmerry.com +8615102000458