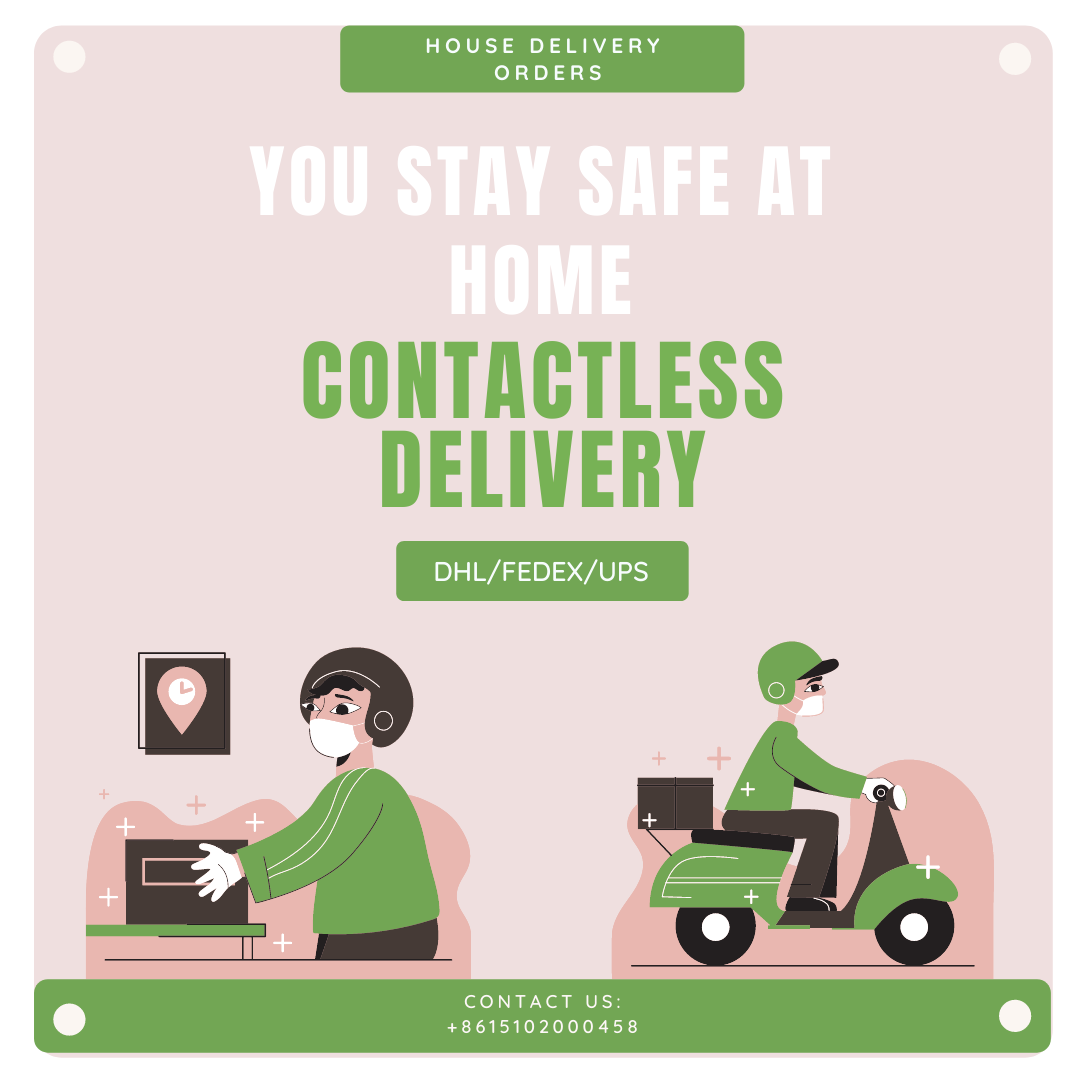 Affected by the epidemic and due to your local courier policy implement the no-contact delivery, the drivers would follow your local current operating procedures to attempt to complete delivery.
For the safety and well-being of couriers and customers, In efforts to minimize physical interactions, the couriers will now only seek verbal confirmation of delivery for most shipments. This means that the recipients will not be asked to sign for most deliveries, until further notice. The courier are allowed to put the package to the porch of the correct address and no need to collect the recipient signature,then they could leave and the whole delivery is completed.
Recently due to non-contact policy implement in the US and Canada,some customers feedback to us the package was lost or stolen .
In order to reduce and avoid this issue happened,we suggest that:
1. Once the package sent out after 3-4 days,the customer could keep tracking your package in the next few days and arranging the package to deliver when the tracking information show it deliver at your local courier station.
( Normally once we ship out the order ,our system would send the tracking number to the customer's email if no any system accident,or you could log in your own girlmerry account to check the tracking number,the shipping time normally is 5-8 days. )
2.Install a camera in the front of the house.it could monitor the package's status and in case the package is stolen.
If unfortunately the package lost,the tracking info showed the package was "Delivered",but you have not received it, we suggest you could check your porch of the door or ask your family or neighborhood who pick up first sometimes the courier would put the package to your apartment leasing office as well .if still cant found it, you could contact your local courier to have a ask and feedback to us.we are willing to help you to contact the courier to open a case to investigate and claim for the courier.But based on the non-contact delivery policy ,if the courier's system show the drivers deliver the package to the correct address,they would insist to indicating the package delivered and refuse the claim.
As for this local policy's reason implement ,causing the package lost .The sender no duty to responsible for refund or resend new package .
In order to avoiding causing loss for your business ,we strongly recommend to our customer that once the package ship out, please keep tracking the package timely.If the logistics information is abnormal or has not been updated for a long time,please contact the local courier or feel free to feedback to our customer service staff , we will do our best to help you solve the problem.
At last,we wish every customer could received your package on time.