 In order to provide better service to our lovely customers, we explain our 2022 public holidays on this notice.
Our holidays focus on April,May,June, September,October and December. Another biggest holiday is our Spring Festival,which will be up to 15 days.
The following picture is detailing of 2022 public holiday in China.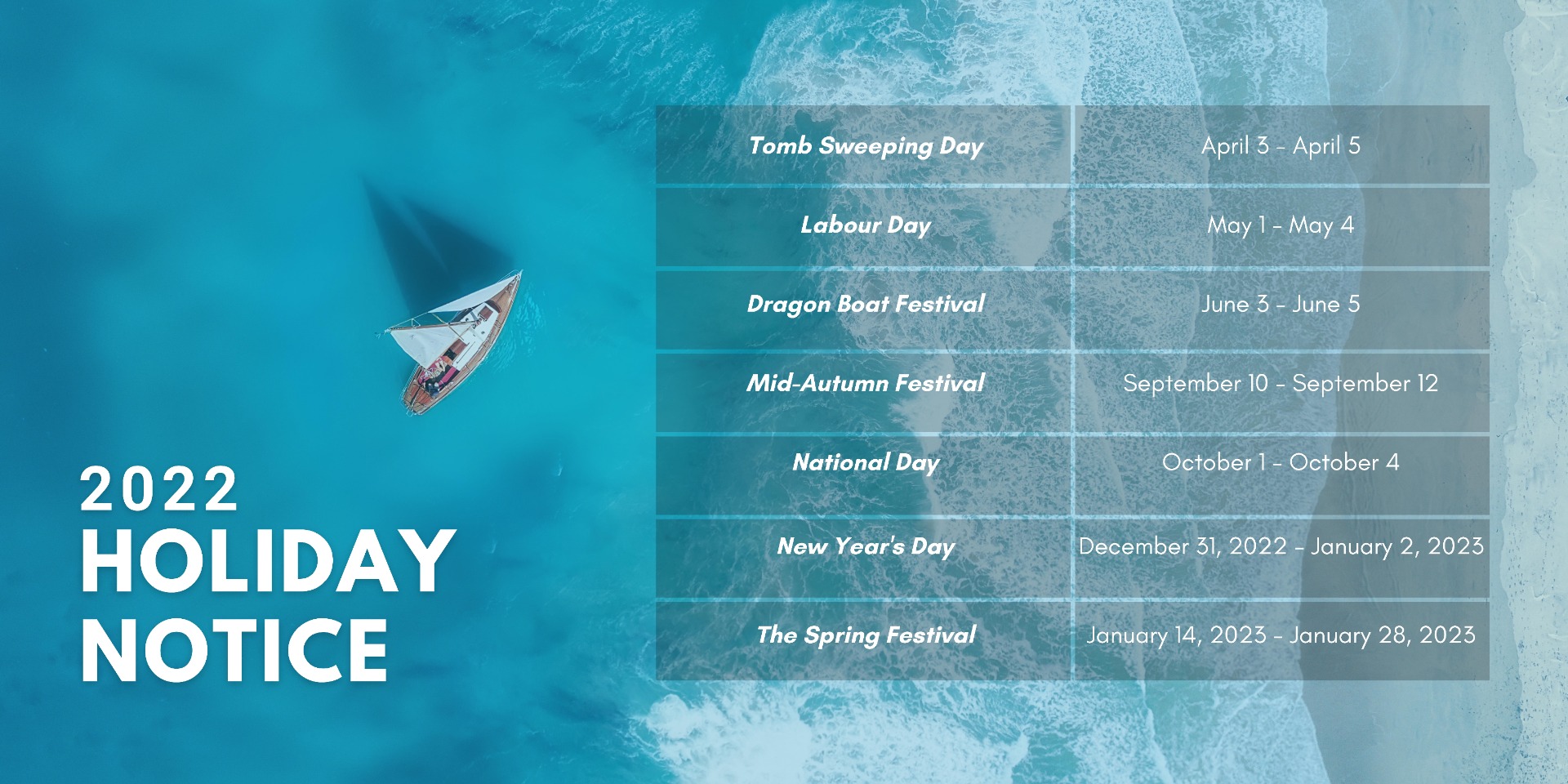 Customers can place orders in advance according to our holiday, so as to avoid insufficient inventory due to holidays.
During the holiday, the customer still can place orders normally,We will process your order as soon as possible once we back from holiday.
We are sorry for the inconvenience of order delay during holidays, your understanding and patience will be highly appreciated.
If you have
Read more »